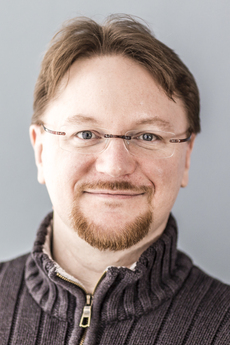 PD Dr. phil. Michael Kühler
Institut für Philosophie

Geb. 09.20

Douglasstraße 24

76133 Karlsruhe
Profile
Areas of Specialization and Competence
Ethics, Metaethics, and Applied Ethics, esp. Medical Ethics and Ethics of Technology
Philosophy of Personhood, esp. Personal Autonomy and Related Topics
Philosophy of Love
Political Philosophy
Action Theory
Web
Bio
Study of Philosophy, Musicology, and Pedagogy, University of Erlangen-Nürnberg (Magister Artium, 2000)
Dr. phil (Philosophy) at the University of Erlangen-Nürnberg 2005

Dissertation: Moral und Ethik – Rechtfertigung und Motivation. Ein zweifaches Verständnis von Moralbegründung, Paderborn: Mentis, 2006

Research and Teaching Fellow at the Department of Philosophy at the University of Konstanz (2006-2009)
Research and Teaching Fellow at the Centre for Advanced Study in Bioethics at the University of Münster, including a junior fellowship and staying an associated member (2010-2018)
Habilitation at the University of Münster (Philosophy) 2012

Habilitation treatise: Sollen ohne Können? Über Sinn und Geltung nicht erfüllbarer Sollensansprüche, Münster: Mentis, 2013

Professor (ad interim, substituting for Prof. Dr. Monika Betzler) for Practical Philosophy and Assistant Professor (ad interim) for Practical Philosophy at the University of Bern, Switzerland (2012 – 2015)
Assistant Professor at the Department of Philosophy of the University of Twente, Netherlands (2016 – 2020), interrupted by a position as Research and Teaching Fellow at the University of Hannover (2018 – 2019)
Research and Teaching Fellow at the Academy for Responsible Research, Teaching, and Innovation (ARRTI) at the KIT (since 2020)
Current Projects
The general focus of my research lies in analyzing and discussing the implications certain conceptual assumptions and claims in metaethics and theoretical ethics may have for concrete normative questions in ethics, applied ethics, and political philosophy. Currently, I work on this overarching topic in the following areas:
within the ethics of close personal relationships with an emphasis on the philosophy of love, (respecting) personal autonomy, and the challenges of paternalism
within applied ethics, especially within ethics of technology, with an emphasis on

the implications of different conceptions of (romantic) love for the possibility of having romantic relationships with robots, and
the implications of conceptions of responsibility for our self-understanding as responsible persons in our current digital era.
My current focus in teaching lies in developing and conducting novel ethics of technology courses for non-philosophy students (together with Elisabeth Does).
Selected Publications
Books:
Sollen ohne Können? Über Sinn und Geltung nicht erfüllbarer Sollensansprüche, Münster: Mentis, 2013
Moral und Ethik – Rechtfertigung und Motivation. Ein zweifaches Verständnis von Moralbegründung, Paderborn: Mentis, 2006
Edited Volumes:
The Politics and Ethics of Toleration, together with Johannes Drerup, Special Issue of Critical Review of International Social and Political Philosophy 24/1, 2021, "Introduction," URL: https://doi.org/10.1080/13698230.2019.1616876
Love, Justice, and Autonomy. Philosophical Perspectives, together with Rachel Fedock and Raja Rosenhagen, Routledge Studies in Ethics and Moral Theory, New York: Routledge, 2021, https://doi.org/10.4324/9780429323997
Theories of the Self and Autonomy in Medical Ethics, together with Veselin Mitrović, The International Library of Bioethics, Vol. 83, Cham: Springer, 2020
Technology, Anthropology, and Dimensions of Responsibility, together with Birgit Beck, Techno:Phil 1, Stuttgart: Metzler, 2020, URL: https://doi.org/10.1007/978-3-476-04896-7
Das Schöne, Wahre und Gute: Das sinnvolle Leben in der Diskussion, together with Markus Rüther and Sebastian Muders, Special Issue of Zeitschrift für Praktische Philosophie 5/2, 2018, URL: https://www.praktische-philosophie.org/2018-heft-2-dezember.html
Handbuch Handlungstheorie. Grundlagen – Kontexte – Perspektiven, together with Markus Rüther, Stuttgart: Metzler, 2016
The Limits of Moral Obligation. Moral Demandingness and Ought Implies Can, together with Marcel van Ackeren, Routledge Studies in Ethics and Moral Theory 33, New York: Routledge, 2016
Private Autonomy, Public Paternalism?, Special Issue of Ethical Theory and Moral Practice 17/3, together with Annette Dufner, 2014, 351-441
Paternalismus und Konsequentialismus, together with Alexa Nossek, Münster: Mentis, 2014
Autonomy and the Self, together with Nadja Jelinek, Philosophical Studies Series 118, Dordrecht: Springer, 2013
Articles:
"Enhancing Maternal Love?," together with Andrea Klonschinski, in: Garasic, Mirko Daniel (ed.): Enhancing Love: Killing Romance or Defending Autonomy?, Special Issue of Philosophy & Public Issues 10/3, 2020, forthcoming
"Romantic Love Between Humans and AIs: a Feminist Ethical Critique," together with Andrea Klonschinski, in: Cushing, Simon (ed.): New Philosophical Essays on Love and Loving, Houndmills: Palgrave Macmillan, forthcoming
"Love as Union and Political Liberalism," in: Fedock, Rachel/Kühler, Michael/Rosenhagen, Raja (eds.): Love, Justice, and Autonomy. Philosophical Perspectives, Routledge Studies in Ethics and Moral Theory, New York: Routledge, 2021, in press
"Can a Value-Neutral Liberal State Still Be Tolerant?," in: Drerup, Johannes/Kühler, Michael (eds.): The Politics and Ethics of Toleration, Special Issue of Critical Review of International Social and Political Philosophy 24/1, 2021, 25-44, URL: https://doi.org/10.1080/13698230.2019.1616878
"Narratives in Flux. Why Patients' Life Stories Do Not Provide Decisive Instructions in Cases of Surrogate Decision Making," in: Kühler, Michael/Mitrović, Veselin (eds.): Theories of the Self and Autonomy in Medical Ethics, The International Library of Bioethics, Vol. 83, Cham: Springer, 2020, 69-84, URL: https://doi.org/10.1007/978-3-030-56703-3_1
"Technological Moral Luck," in: Beck, Birgit/Kühler, Michael (eds.): Technology, Anthropology, and Dimensions of Responsibility, Techno:Phil 1, Stuttgart: Metzler, 2020, 115-132, URL: https://doi.org/10.1007/978-3-476-04896-7_9
"Romantische Liebe und die Freiheit zu gehen," in: Dietz, Simone/Foth, Hannes/Wiertz, Svenja (eds.): Die Freiheit zu gehen. Ausstiegsoptionen in politischen, sozialen und existenziellen Kontexten, Wiesbaden: Springer, 2019, 195-222
"Modus Vivendi and Toleration," in: Horton, John/Westphal, Manon/Willems, Ulrich (eds.): The Political Theory of Modus Vivendi, Dordrecht: Springer, 2019, 235-253, URL: https://doi.org/10.1007/978-3-319-79078-7_14
"Sinnstiftung durch soziale Einbettung," in: Kühler, Michael/Muders, Sebastian/Rüther, Markus (eds.): Das Schöne, Wahre und Gute: Das sinnvolle Leben in der Diskussion, Special Issue of Zeitschrift für Praktische Philosophie 5/2, 2018, 151-178, URL: https://doi.org/10.22613/zfpp/5.2.6
"Toleranz und/oder Paternalismus im engeren sozialen Nahbereich?," in: Zeitschrift für Praktische Philosophie 4/2, 2017, 63-86, URL: https://doi.org/10.22613/zfpp/4.2.3
"What if I Cannot Do What I Have to Do? Notions of Personal Practical Necessity and the Principle 'Ought Implies Can'," in: Bauer, Katharina/Mieth, Corinna/Varga, Somogy (eds.): Dimensions of Practical Necessity. "Here I Stand. I Can Do No Other," Houndmills: Palgrave Macmillan, 2017, 87-107
"Wollen, Sollen und Können," in: Roughley, Neil/Schälike, Julius (eds.): Wollen. Seine Bedeutung, seine Grenzen, Münster: Mentis, 2016, 303-318
"Demanding the Impossible: Conceptually Misguided or Merely Unfair?," in: Ackeren, Marcel van/Kühler, Michael (eds.): The Limits of Moral Obligation. Moral Demandingness and Ought Implies Can, Routledge Studies in Ethics and Moral Theory 33, New York: Routledge, 2016, 116-130
"Loving Persons. Activity and Passivity in Romantic Love," in: Maurer, Christian/Milligan, Tony/Pacovská, Kamila (eds.): Love and Its Objects. What Can We Care For?, Houndmills: Palgrave Macmillan, 2014, 41-55
"The Phenomenological Trouble with Moral Dilemmas: Taking 'Applied Worries' Seriously within Theoretical Ethics," in: Zeller, Jörg /Riis, Ole Preben /Nykänen, Hannes (eds.): Theoretical and Applied Ethics, Aalborg: Aalborg University Press, 2013, 73-93
"'Might makes right.' Peter Stemmers sanktionistische Theorie moralischer Normativität und die Frage nach der Legitimität von Sanktionen," in: Vesper, Achim/Buddeberg, Eva (eds.): Moral und Sanktion, Frankfurt am Main: Campus, 2013, 75-93
"Who Am I to Uphold Unrealizable Normative Claims?," in: Kühler, Michael/Jelinek, Nadja (eds.): Autonomy and the Self, Philosophical Studies Series 118, Dordrecht: Springer, 2013, 191-209
"'Resultant Moral Luck,' 'Sollen impliziert Können' und eine komplexe normative Analyse moralischer Verantwortlichkeit," in: Grazer Philosophische Studien 86, 2012, 181-205, URL: https://doi.org/10.1163/9789401209182_011
"Liebe als Vereinigung im Anschluss an Adam Smith," in: Allgemeine Zeitschrift für Philosophie 34/2, 2009, 197-220
"Moralische Dilemmata, die Gefahr moraltheoretischer Inkonsistenz und der zugrunde gelegte Pflichtbegriff," in: Zeitschrift für philosophische Forschung 62/4, 2008, 516-536